RECIPE N°2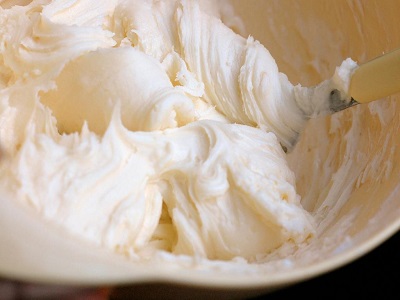 Sovereign Buttercream
Ingredients: 450 g of powdered sugar sifted 200 g of unsalted butter, at room temperature Milk 2 tablespoons or 45 ml (AVOID skimmed, PREFERENTLY OF INTEGRAL USE) essence of your liking Preparation:
1-just put the butter in a blender and beat for 3 minutes at medium-high speed
2-add half the sugar and beat 2 more minutes 3 to add the remaining sugar and beat another 3 minutes TIP: CLEANING SIDE FOR ALL THE SUGAR is beaten 4-keeps beating, but slow down to the minimum and add the milk 5- beat in medium-high speed for another 3 minutes 6 when the cream is soft and fluffy and light, add the essence and if you want to use an edible gel dye, and beat 1 more OPTION minute.MORE VERY GOOD: Once you arrive to the point, you can choose a gelatin, the most sequinha and durinha possible, preferably with pieces of fruit, and mix the butter cream to beat 2 minutes, the mixture is perfect for fillings.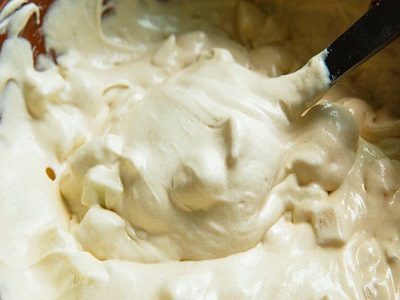 Stuffed Milk Powder Sovereign
200 g of unsalted butter 2 cups of whole milk nest 1 can of condensed milk Cream 1 sour free whey can White chocolate chips Method of preparation: With an electric mixer, beat the butter well with the condensed milk Add the milk little by little nest Beat until everything is mixed Place the cream and bring to freeze.
 RECIPE N°4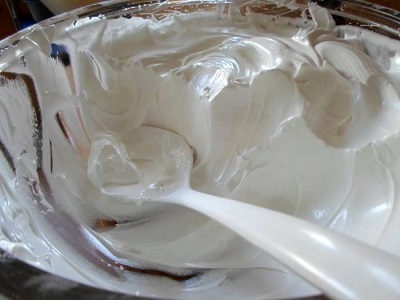 Chantilly sovereign will
Ingredients:
Cream – 1 Pack 200gr (With as much fat as possible) Sugar – 80gr (or about 6 tablespoons) Vanilla – spoon half dessert Salt – A pinch Directions: I always use cold cream, I think we hit better and better to maintain the consistency of whipped cream. The use of salt and vanilla as enhancers of flavor and sweetness, in order to use less sugar and whipped cream create a less sweet and therefore less cloying.
In a large bowl (glass or stainless steel) I begin to unite all the ingredients and hit the fastest speed of an electric mixer. beat whipped cream Be careful to see when the cream started to thicken, about 5 to 10 minutes, as soon as you stop swell, put in the refrigerator, the well beaten it will keep its consistency.
Note: The photo is whipped cream to be made, it was used two packages, so it is double income.
Thank you so much…
Suggested Recipes
Comment on this recipe